Indian paintings
The opening of the exhibition of Kathleen Scarboro's paintings, partner of F.I.K., will take place in Paris on February 16th, from 6 to 8.30 pm, at the Espace Scipion (13, rue Scipion, 75005 Paris)
The French-English artist paints daily life and women in India. As she travelled the country on many occasions, she became passionate about this culture that she knows and understands very well.
For the opening, mugs and pillow cases with paintings imprinted on them, will be sold. The funds raised during the event will be given to the association in their entirety.
In order to know more about Kathleen Scarboro's work, you can click on the following link: http://kathleenscarboro.fr/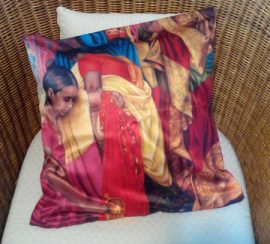 Supportive Yoga
F.I.K. takes part in the 2016 edition of the Yoga Festival. It is an opportunity for us to raise awareness about our work and projects. We also offer two yoga lessons for visitors to discover Shri Mahesh's yoga.
The event, dedicated to its visitors' well-being, welcome 120 exponents, and offer more than 150 yoga workshops from a wide variety of practices. Visitors can grasp the opportunity to discover or deepen what yoga is in all its aspects. The entrance is free with an invitation. The festival takes place at the Paris Event Center, 20 avenue de la Porte de la Villette, 75019 Paris.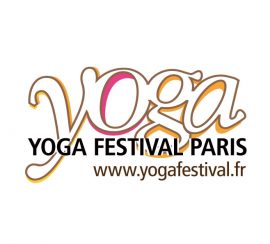 When arts and solidarity meet
In partnership with France Inde Karnataka, the photographer Alexis Dubourdieu presents « Gowdas ». While the exhibition highlights traditional and rural India, the photographer takes you to Halligudi village to discover its inhabitants, their houses and way of living in the unknown region of Karnataka, in South India.
The exhibition also provides us with the opportunity to present the work done by the association, which has been managing a healthcare center for villagers and their families for over 20 years. Themes such as solidarity, development and access to healthcare therefore become meaningful through the photographer's artistic proposal.
To make your travel as complete as possible, we offer yoga classes, a conference by Marc Ballanfat, specialist of Indian philosophy, and a concert. This last one introduces the public to the Bollywood legend, thanks to the venue of the famous Bollywood Maharaja, singers and dancers with traditional and colorful dresses, who will share their energy with the audience.
The exhibit takes place from October 6th to 17th at the Grands-Voisins, previously known as the Hôpital Saint-Vincent-de-Paul, in the 14th arrondissement in Paris, and with the support of the curator Marie Deparis-Yafil.