In 1994, Doctor Mahesh GHATRADYAL created an association in France in order to build a local hospital. Its objective was to improve health conditions for the inhabitants of Halligudi, a village located in South India, an area neglacted by public authorities.
The association's statutes were declared on April 29th, 1994.
More than 200.000 patients have already been treated at the hospital since its creation, with an emphasis on women and children.
More generally, the association runs educational and agricultural projects.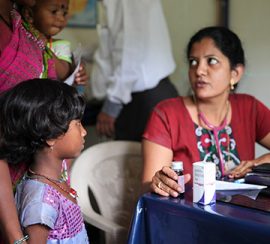 Through its health center, opened in 1997, France Inde Karnataka set itself the following targets:
To bring quality and emergency healthcare to the inhabitants of the region
To raise awareness about sanitary issues (hygiene, food, environmental respect, …)
To provide access to specialized medicine (ophtalmology, oncology, dermatology, gynecology, dentistry, …)
To honor Shri Mahesh Ghatradyal's memory
Because infant mortality is very high in the area, the association decided to launch a new nursery project for children from 1 to 5 and their mothers. It will enable us to:
Improve medical follow-up and psychomotor development for young children
Raise awareness and teach educational basis to mothers (hygiene, nutritional needs, childcare)
Develop and sustain a model that is economically viable in favour of insertion and self-financing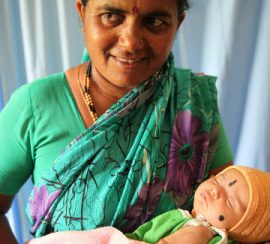 The association is driven by a very strong desire to bring cultures, men and women closer to each other and to promote the essential values which consist of dignity, respect, tolerance and love.
« This debt of love, acknowledgment that we have towards the known and the unknown person who helped us, we can only settle by doing the same with others around us »
Shri Mahesh Ghatradyal.
Our areas of action

Relying on its founder's philosophy, the association mainly focuses on the health sector, yet in a broad understanding, which implies the well-being of the patient and does not limit itself to medical treatment. Therefore our statutes encompass other themes: awareness campaigns to hygiene, education for all, help to farmers, sustainable development, and access to drinking water.